TRUSTED, PROFESSIONAL MOVERS IN ADAMS MORGAN
NO MATTER YOUR DESTINATION, OUR MOVERS CAN MAKE IT SIMPLE!
Are you relocating to, from, or within Adams Morgan, DC? Whether you are moving around the corner or across the country, the dedicated professionals at Friendly Movers can take the stress out of your move. Our local movers know all the ins and outs of Adams Morgan, and our interstate experts are licensed by the US Department of Transportation to ship household goods across all 50 states. What's more, we provide comprehensive moving services including basic and specialty packing, short and long-term storage solutions, and more. Ready for a simple, stress-free moving experience? Get in touch with us today for a free quote!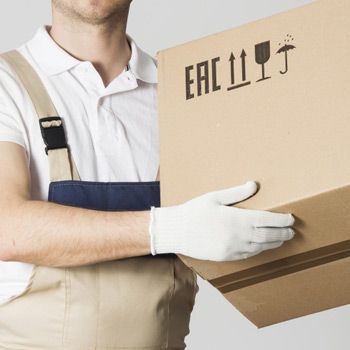 WHY CHOOSE FRIENDLY MOVERS?
Local - Our movers know Adams Morgan and the DC area from top to bottom
Long distance - Licensed by the US DOT to ship household goods to all 50 states
Packing - Just gather your things, our team will handle the rest
Storage services - Keep your valuables safe and secure until move-in day
Moving insurance - Get peace-of-mind with one of our insurance plans
Trusted - Our customers speak for us. Check out our testimonials
Easy Estimates - It's simple to get started. Grab a free quote today!
LOCAL MOVING COMPANY IN ADAMS MORGAN, WASHINGTON D.C.
YOUR PREMIER LOCAL MOVING AND STORAGE COMPANY IN ADAMS MORGAN
The residential and commercial neighborhood of Adams Morgan is a melting pot of different cultures. Most famously, it is home to a large number of Hispanic immigrants. Adams Morgan is also known for its wonderful nightlife and its many restaurants and bars. Naturally, people are always shifting in and out of Adams Morgan. Over the years, our moving company has had the privilege of helping a number of businesses and families move in or out of Adams Morgan. Our goodwill in the community and our affordable prices have ensured that we are among the first Washington DC moving and storage companies many people contact while looking for such services. We take pride in being a safe, affordable and responsible moving company. Our staff consists of professional movers and drivers who know what is expected of them. Moreover, moving can be time-consuming and tiring if you try to do it on your own, which is why most people leave it to the professionals.

WE ARE NOT JUST ANOTHER MOVING COMPANY
Moving and storage companies are a dime a dozen, but the good ones are rare. Most companies are interested only in your money and care little for your needs, so think twice before you choose a company to move your home, business or office. If you choose us, we promise you a world-class moving experience that will give you no cause for complaint. We can provide long-distance moving, local moving and storage, commercial moving, office moving and home moving services. Even though we are a full-service moving company, our services are customize-able. Our moving services are affordable and offer you the most value for your money. Give us a call to learn more about our rates, and we will be happy to give you a free estimate.
GET A QUICK QUOTE