LOCAL AND LONG DISTANCE MOVERS IN ALEXANDRIA

RESIDENTIAL AND COMMERCIAL STORAGE OPTIONS
If you've been looking for a reliable storage company to help make your move go smoothly, look no further than Friendly Movers, one of the top moving companies along the east coast. Whether you have household possessions to store for a week or an entire set of office equipment to keep safe and sound for a matter of months, our storage facility is secure, monitored, and features climate control to boot. Learn more about Friendly Movers and our short or long-term storage options below.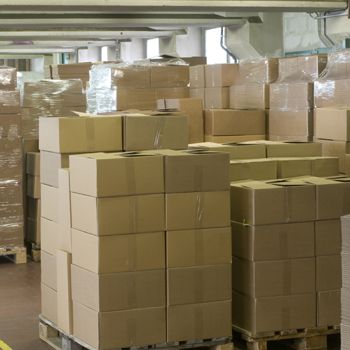 WHY CHOOSE FRIENDLY MOVERS AS YOUR STORAGE FACILITY IN WASHINGTON D.C.?
Affordable, Efficient, & Punctual
Packing & Storage Services Provided
Moving Services Offered Up & Down the Mid-Atlantic Coast
Customer Satisfaction Guaranteed
Get Your Free Quote!
ARE YOU IN NEED OF A SHORT OR LONG-TERM STORAGE?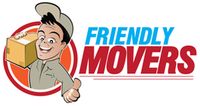 Friendly Movers offers short-term and long-term storage services. We offer 10,000 square feet of safe and secure storage space in our local warehouse. We store your household possessions in our palletized storage containers at our one-of-a-kind facility. Whether you're storing one or two items or an entire household or office, we can accommodate your needs.
Our storage facilities are remarkably protected. The building is safe and secure, and we use a specialized locking system. Video surveillance provides additional piece-of-mind, knowing that all of your belongings are being monitored. Learn more about our affordable short and long-term storage services at your convenience.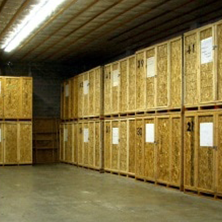 OUR FULL-SERVICE STORAGE AMENITIES INCLUDE:
A state-of-the-art, 10,000 sq. ft. facility.
A safe and secure warehouse that is monitored with limited access.
Climate-control to protect your goods from the harsh environment.
Storage in palletized storage containers that can be tailored to your individual needs
A special organization and labeling system that keeps track of your goods.
The perfect option for those who have a time lag between locations.
Perfect for students between school years.
Great option for remodeling to protect your items from damage and dirt.
Free 30-day storage for our long-distance moves.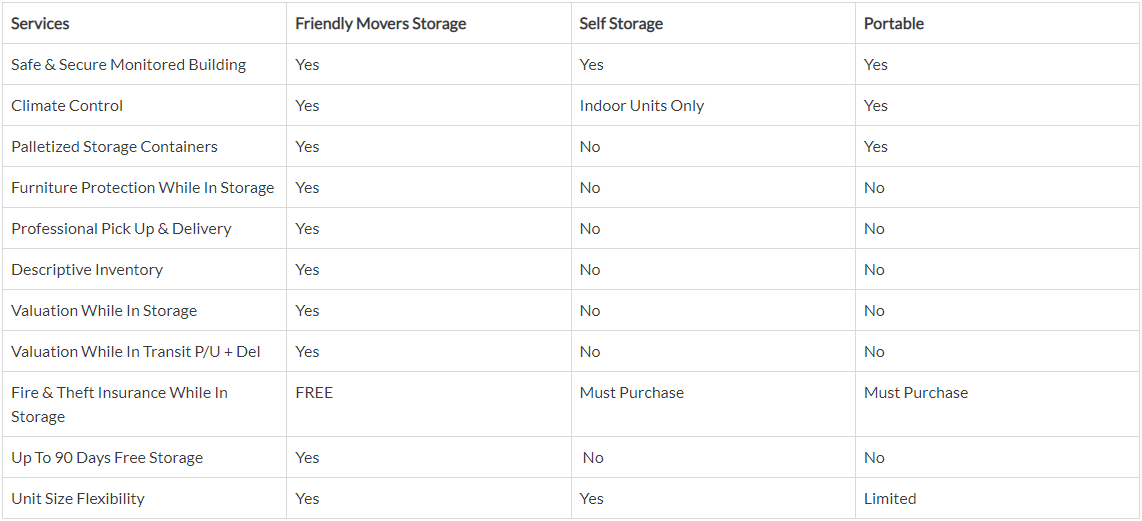 GET A QUICK QUOTE