Commercial Movers for Your Office
MOVE YOUR D.C. AREA BUSINESS WITH ZERO STRESS
Moving your office across town, the state, or even the country usually comes with a lot of stress. If you are planning a commercial move in Maryland, Northern Virginia, or Washington D.C. you'll need to enlist an office moving company with experience and passion. At Friendly Movers, we have both in spades! We'll help you create an inventory of the equipment that needs to be transported, determine what needs to be stored, and what can be thrown away. We deliver bins, pack your things, move your equipment, store what needs to be stored, and then pick up the bins and other equipment once the move is complete! Learn more below.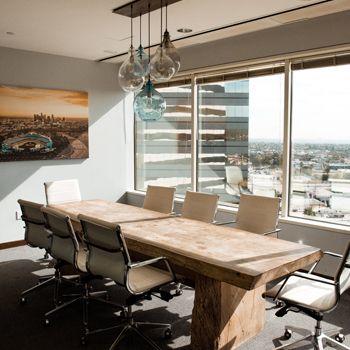 WHY CHOOSE FRIENDLY MOVERS AS YOUR OFFICE MOVERS IN WASHINGTON D.C.?
Affordable, Efficient, & Punctual
Packing & Storage Services Provided
Moving Services Offered Up & Down the Mid-Atlantic Coast
Customer Satisfaction Guaranteed
Get Your Free Quote!

FRIENDLY, PROFESSIONAL MOVERS FOR BUSINESSES
Possibly the biggest concern you may have when moving your office premises from one location to another is how can you get all your people and equipment to the new place in the quickest amount of time? Most businesses first move individuals from a department or team who have been nominated to be the interface between the move manager (someone hired by the business to manage the move) and the other employees. To this point, all businesses rely on office movers to relocate their equipment safely and efficiently. Friendly Movers is the top choice for seeking a smooth transition to a new environment while undergoing a commercial move.
PLANNING A COMMERCIAL MOVE IN DC OR ACROSS THE NATION?
If your office is moving to Washington DC, Maryland, Northern Virginia, or anywhere in the country, the first thing you'll need to do is create an inventory of all of the equipment to be relocated. Next, you must decide what must be transported, what needs to be stored and what can be disposed of. After an evaluation of the furniture and IT assets, share the specifications with your movers so that the required arrangements can be made from their side. It is important that contractors are also provided with the necessary information about parking facilities and restrictions, lifts, and other related factors to determine how much time and effort will be needed to move and load the items for transportation.
The office movers from our local commercial moving company are fully involved in the details of your move. You can count on us to work skillfully and in a time-sensitive manner. If you are relocating your office for the first time, you may have many questions on the how, the what and the when of moving your physical assets. For instance, depending on what you would like to move, we can decide if having it transported via truck is a good idea or not. Example: potted plants can take up a lot of space inside a truck, as it is not possible to stack any other item on top of them. Fragile items, like glassware and antiques, also require special attention. Our commercial movers are here to advise you and point you in the right direction. Contact us today!
OUR MOVERS WILL HELP YOU PACK
Packing up your equipment and important belongings is one of the most laborious steps in an office move. We offer a full range of office packing solutions that safeguard your assets. Our professional movers use the appropriate moving boxes and packing supplies to accommodate equipment comfortably and securely. Moving boxes are available in a range of sizes, and among the supplies we use are bubble wrap, packing paper and tape. Labeling boxes for identification is an important step in the packing process. All the items need to be labeled correctly and placed so that they can be easily seen. Labeling furniture is different from labeling lamps or removable shelves. We follow the best practices of labeling to keep confusion about inventory, damages or any other issues at bay.
DC OFFICE MOVING MADE EASY
Friendly Movers takes the stress out of your office move — whether you are moving down the road or to another state! We deliver moving bins, pack your things for you, move you, and then pick up the bins and other equipment used to move your office's transported essentials. We are experienced and the best at what we do — and we have a great reputation to boot — so let us go to work for you! Get in touch with us today!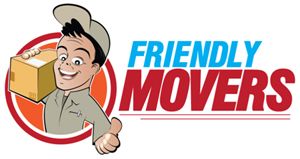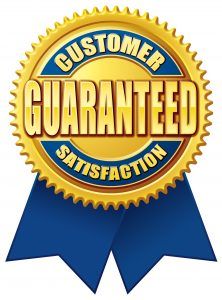 With our many years of providing commercial moving services, we guarantee that our movers will exceed your expectations. We always make sure that the business relocation is a smooth and stress-free process.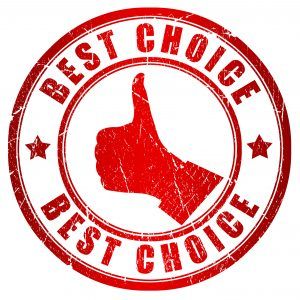 GET A QUICK QUOTE