FULL SERVICE MOVERS IN CAPITOL HILL
CAPITOL HILL'S TRUSTED PROVIDER OF PROFESSIONAL MOVING SERVICES
Over the years, Friendly Movers has built a reputation as the preferred provider of moving services in and out of Capitol Hill. Our vast and loyal clientele trusts us for a reason — our services make moving as simple and stress-free as possible. Our team knows Cap Hill from top-to-bottom, so you don't have to worry about frustrating obstacles like loading zones, nightmarish traffic, or parking tickets. Whether you are moving into the commercial or residential district, you can depend on Friendly Movers to handle all of the logistics for you. We are also licensed to transport household goods across all 50 states, and cross country moves are our specialty. Your move to DC should be exciting, so leave the stressful parts to us. Contact us today for a free quote!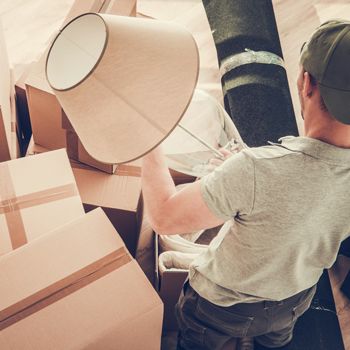 WHY CHOOSE FRIENDLY MOVERS IN CAPITOL HILL?
Local - Our crew knows all of the ins-and-outs of Capitol Hill
Packing - From basics to valuable and fragile items, we provide the materials and labor
Storage - We offer professional storage units that are clean and secure
Interstate - Licensed by the US DOT for long distance moves to all 50 states
Insurance available - Add one of our insurance plans for increased peace-of-mind
Reputable - Read our testimonials to see what our clients have to say
Free quotes - It's easy to get started — contact us today!
TRUSTED MOVERS IN CAPITOL HILL, WASHINGTON D.C.
LOCAL MOVERS AND STORAGE IN CAPITOL HILL
Whether you're located in the residential or commercial corridor of Capitol Hill, Friendly Movers can handle all your moving and storage related needs. We're a trusted Capitol Hill, Washington DC local moving and storage company with a vast and loyal clientele.
ALL YOUR MOVING SERVICES UNDER ONE ROOF
Want to move from one prestigious DC address to another? Well, Capitol Hill has all of them! It is as much a bustling and eclectic urban neighborhood as it is the political epicenter of the country's capital. Our local movers make relocation from one part of the neighborhood to another quick, secure and hassle-free. Our efficient process has been designed to overcome the common obstacles — from traffic congestion to roadblocks and parking regulations — involved in transporting your belongings across the neighborhood. Moving everything you want to carry along to your new home or office in another state or country is a risky business. As long distance movers, we have a good track record of the cross-country and state-to-state transportation of our clients' possessions in a timely and secure manner.
If you are restricted by the number of possessions you can move at a time, our warehouses can be your interim solution until such a time as all your belongings can be transported. When bringing along and unpacking everything may not be such a good idea, many of our clients rely on our storage service for temporary relocation.

AFFORDABLE MOVERS AND STORAGE IN CAPITOL HILL, WASHINGTON DC
Our prices are competitive, and our solutions are hard to beat. Should you have any questions, or you would like to know the most efficient route to your new location, we're always on hand to assist you. We make moving into your new home or office convenient for you. Call for more details or to get a quick quote.
GET A QUICK QUOTE