RELIABLE MOVING SERVICES AT AMERICAN UNIVERSITY
OUR INTERSTATE MOVING SERVICES CAN MAKE YOUR MOVE EASY
College is an exciting time, but the stress of moving can get in the way of your experience. Friendly Movers is here to prevent that from happening. Our local and experienced movers can help you move across town, or across the county! So, whether you are starting classes at American University, finishing your time there, or starting a new chapter in D.C., our experts can handle your entire move, from start to finish. Contact us today for a free quote, or give us a call to speak with a friendly member of our team.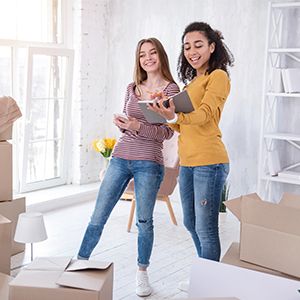 WHY CHOOSE FRIENDLY MOVERS?
Local - Our movers know how to navigate the busy American University area
Full Service - We can pack your goods, store them, unpack and handle set up
Interstate - Licensed by the US DOT for long distance moves to all 50 states
Insurance - Comprehensive coverage is available for all moves
Reputable - Read our testimonials to see why our clients prefer Friendly Movers
Materials available - You can purchase all your packing materials straight from us
Free quotes - It's easy to get started — request a free quote today!
YOUR AMERICAN UNIVERSITY MOVERS

COLLEGE CAN BE STRESSFUL, BUT YOUR MOVE TO AMERICAN UNIVERSITY DOESN'T HAVE TO BE
Whether you're starting your first year at American University or your fourth, starting another year of school can be a stressful time. Not only do you have to enroll for classes and get all of your books and supplies together, but you also have to move! Luckily though, the professionals at Friendly Movers in Washington DC are here to help. With our team on your side, you can enjoy a stress-free move from start to finish.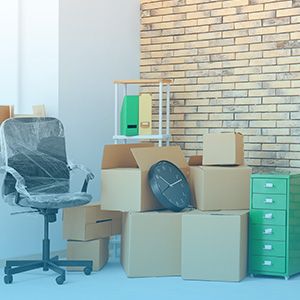 HELPING TO MAKE YOUR MOVE SMOOTH THROUGHOUT EVERY STEP
Every step of the moving process can be difficult and stressful, but with the help of our experienced movers, you won't have to worry about a thing. We offer a full range of moving services, including:
Packing – When most people think about how tough moving is, they think of hauling big, heavy boxes, but in reality, the most arduous part of the whole process is packing. Why spend the last few weeks of your freedom packing for college when our movers can do it for you?
Storage – At Friendly Movers, we're all too familiar with how small dorm rooms are. Even if you live off-campus, chances are, you've probably got a limited amount of space to work with. With our short-term and long-term storage options, you won't have to leave your stuff at home or think of creative storage options in your space.
Moving – We will, of course, help you with your move! And, since we offer local, long-distance and international moving services, we can help no matter where you're coming from.
FOR A STRESS-FREE MOVE TO AMERICAN UNIVERSITY, CHOOSE FRIENDLY MOVERS.
Starting another year at school can be stressful, but with Friendly Movers on your side, your move doesn't have to be.
GET A QUICK QUOTE