PROFESSIONAL MOVERS SERVING GEORGETOWN UNIVERSITY
SAVE YOURSELF TIME AND STRESS — CONTACT FRIENDLY MOVERS!
If you're attending Georgetown University, you want to make the most out of every minute. So when it comes time to move, whether it's across town or across state-lines, you need to get in touch with the team at Friendly Movers! Don't waste your time on packing, moving, and unpacking;, our movers can handle the entire process for you. We also offer professional storage units for rent, so you can keep your things safe while you wait for your move-in date. Our goal is to make your move as simple and stress-free as possible, so we'll even provide the packing materials to save you a trip to the store. Ready to find out why our clients depend on us for their moves to, from, and within Georgetown University? Get in touch with us today to request a free quote!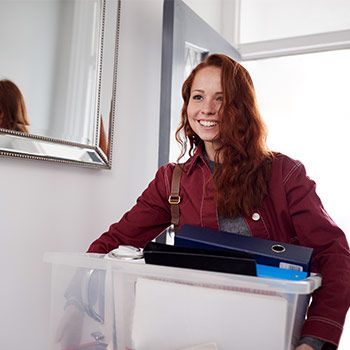 WHY CHOOSE FRIENDLY MOVERS?
Full-service - From packing to unloading and set-up, we can handle it all
Local movers - Our team knows the Georgetown campus and surrounding areas
Licensed by US DOT - Our movers can transport your goods to all 50 states
Peace-of-mind - Safeguard your items with a comprehensive insurance plan
Trusted - We'll let our testimonials speak for themselves
Free quotes - Get the help you need, fast. Request a free quote today!
PROFESSIONAL MOVING SERVICES AT GEORGETOWN UNIVERSITY
FOR A STRESS-FREE MOVE TO GEORGETOWN UNIVERSITY, CHOOSE FRIENDLY MOVERS
Whether you're getting ready to start your freshman year at Georgetown University or your senior year, start it off right by choosing Friendly Movers! Let's face it, moving can be stressful, and the last thing any student needs is to be stressed out before the first homework is even assigned! Our professional moving services will make your move as easy as possible, whether you're moving from down the road or across the country. Get in touch with us today!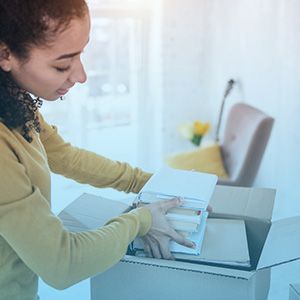 GETTING TO COLLEGE IS EASY WITH OUR MOVING SERVICES
When most people think about the worst aspects of moving, they imagine hauling heavy boxes up three flights of stairs. And while it's true that moving in itself is tough, every aspect of a move can be stressful, and that's why we offer so many moving services, including:
Packing Services – When you're looking at moving into a small dorm, you're going to need to downsize, and that can make packing extremely stressful. We won't necessarily be able to help you determine what to keep and what to donate or toss, but we can help you pack it all safely and securely for your move!
Storage Services – You won't be a student forever, and if you don't want to toss a bunch of your stuff away just to fit in your dorm room, storage is a great choice. At Friendly Movers, we offer short-term and long-term storage, allowing us to meet all of your needs.
Moving Services – Of course, we can help you through the actual moving part of your move, and we'll ensure that all of your possessions are safe and protected throughout the entire process.
ENJOY AN EASY AND STRESS-FREE MOVE
With our moving services, this big transition doesn't have to be difficult or stressful. Start the semester off right by letting us handle your move from start-to-finish. Learn more and get your free quote when you contact us today!
GET A QUICK QUOTE