FRIENDLY MOVERS AT HOWARD UNIVERSITY
OUR TEAM WILL HANDLE YOUR MOVE; SO YOU CAN FOCUS ON WHAT REALLY MATTERS
Moving is always stressful, but the added pressures of college can only make it worse. That's where Friendly Movers comes in. Our team of professional movers knows the Howard University area as well as anyone, and our team offers full service moving, including packing, intermittent storage, transport, unloading, and unpacking. In fact, we will even provide you with all of the packing and moving materials you need! Whether you are moving across the street or across the country, you won't find movers who are more dedicated to your comfort and satisfaction. Don't put your studies in jeopardy, contact Friendly Movers today to request a free quote!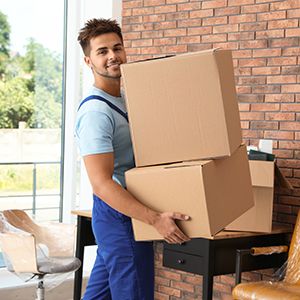 WHY CHOOSE FRIENDLY MOVERS?
Local movers - Our team is familiar with the bustling Howard University area
Start-to-finish - From packing to unpacking, we can handle the entire process
Interstate - Licensed by the US DOT for long distance moves to all 50 states
Insurance available - Ask us about comprehensive coverage for your move
Reliable - Check out our testimonials to see why customers prefer Friendly Movers
Materials provided - You can purchase all of your packing materials from us
Free quotes - Ready to move? Request a free quote today!
PROFESSIONAL MOVING SERVICES AT HOWARD UNIVERSITY
FRIENDLY MOVERS MAKES YOUR MOVE TO HOWARD UNIVERSITY EASY
Starting a new year at Howard University? If so, turn to Friendly Movers for an easy, stress-free move. Moving is one of the most stressful events in life, and with school on top of that, it's imperative that you hire the right moving services to help you start your semester off right. Our team specializes in all aspects of moving services — so relax and breathe, Friendly Movers has you covered!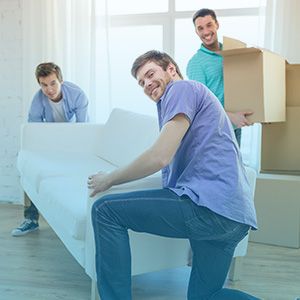 FRIENDLY MOVERS MAKES YOUR MOVE EASY, FROM START-TO-FINISH
There's so much more to moving than just moving boxes from one residence to another, and every aspect can be emotionally and physically taxing. With our full range of moving services, you'll be covered from start to finish.
Packing – Packing is one of the most time-consuming aspects of any move, especially if you want to do it right. Let us pack for you so that you can focus on what truly matters — getting ready for a successful year at Howard University!
Storage – Whether you need short-term or long-term storage, you need Friendly Movers. Our state-of-the-art storage facility is equipped with all of the necessary security features to keep your possessions secure and protected 100-percent of the time.
Moving – The move itself typically only lasts for a day, but it's day of lots of sweat and back-breaking work. Our team will do the hard work for you, allowing you to relax and start your new year off strong and ready to take on the world.
START YOUR YEAR AT HOWARD UNIVERSITY RIGHT
Don't allow the stress of your move to affect your efforts at Howard University. Instead, let the team at Friendly Movers help so that you can feel rested and relaxed to begin your new year. Get your free moving quote today!
GET A QUICK QUOTE