TRUSTED • PROFESSIONAL • FRIENDLY
MOVING SERVICES
Making Friends with every move!

Your Maryland University Moving Team

ARE YOU GETTING READY TO START A NEW YEAR AT MARYLAND UNIVERSITY?
Moving can be stressful, but so can college. Why stress more than you have to before the semester starts? Take the stress out of your move to Maryland University by relying on the experts at Friendly Movers. We offer local, national and even international moving services, so no matter if you're moving from the next town over or from the other side of the country, we're the best moving company for the job.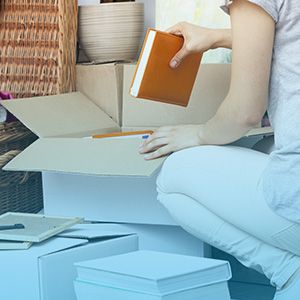 MAKING YOUR MOVE STRESS-FREE FROM START TO FINISH
At Friendly Movers, our goal is to make your move as easy as possible every step of the way. That's why we offer a wide variety of services to choose from, including:
Packing – While the move itself is physically strenuous, packing is a long, arduous process that can make any move stressful, especially when you're starting college for the first time, and you're unsure of what to pack. Our team won't be able to help you figure out which comforter or how many pairs of shoes to bring, but we can help you pack all of your belongings!
Storage – We understand that not all moves are straightforward and that you may not be going straight from your home to your dorm or campus residence. And, since we offer both short-term and long-term storage options, we've got you covered no matter the circumstance. This is especially useful if you're moving to a dorm or a small apartment, where you may not have enough room for everything.
Moving – Last but certainly not least, we'll handle your move, no matter how close or far away you're moving from.
DON'T STRESS BEFORE THE SEMESTER STARTS!
For an easy, stress-free move to Maryland University, choose Friendly Movers. Our movers are always courteous and professional, and our service is always prompt and reliable.
GET A QUICK QUOTE