When you are preparing to move yourself or your family to a new home in Jacksonville from Washington DC, you will need the help of professional movers. As you plan your cross-country move, it's imperative to have a team of movers that you can count on, and we will be helpful and pleasant in this time of change. We are so confident in our kindness that we even named our company after it: Friendly Movers! Get in touch with our team today to learn more about how we can help you with your move to Jacksonville!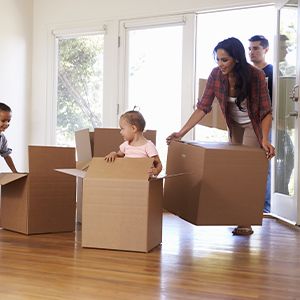 WHEN YOU WORK WITH FRIENDLY MOVERS, YOU WILL RECEIVE:
Affordable prices
Efficient processes
On-time service
Guaranteed satisfaction
Safe packing, moving, and storage
LONG DISTANCE MOVING TO FLORIDA
Florida is the third most populous state in the US. The state is also a popular tourist magnet, and millions of people come to Florida every year. Moving to Florida or anywhere else for that matter is not easy. There are a lot of details to take care of, the least of which is how to move your belongings. If you are in this quandary, do not worry. If you are looking for Washington DC to Florida moving services, Friendly Movers can help you. Our movers offer long distance moving to Jacksonville, Orlando, and other surrounding cities in Florida. We can also arrange for local storage if you want to leave some of your goods behind. Storing your belongings that you may not need right away is a good idea if you are not sure if you are going to be staying in Florida for long or not, or if you are planning to return for any reason in the near future.
MOVING TO JACKSONVILLE
If you are moving to Jacksonville, you are going to need long distance moving services, in which case, we can help! Jacksonville is Florida's largest city by population. It has a number of opportunities for business and education, and we want to help you set up your new life there. Before you move to Jacksonville, do not forget to make prior arrangements for your belongings (whether you are going to take them with you or keep them in storage). If you want to take them with you, you can count on us to deliver your belongings to your new home, safe and sound and within the time promised. If you need to place them in storage, we can help to make these arrangements too!

HIRE FRIENDLY MOVERS TODAY
When you need stress-free support from your moving company as you transition in the next phase of your life, you can count on Friendly Movers. Get in touch with our team today to learn more about our Washington DC team. We are licensed by the US DOT and will happily help you during your move to Jacksonville.
GET A QUICK QUOTE