Long-Distance Moving Services
Friendly Movers, through our parent company, Integrated Moving Systems Inc., provides excellent, interstate, long-distance moving services. Even though we are located on the east coast, we are ready and available to move residential and corporate customers anywhere in the continental United States. Our dedicated representatives in the sales, dispatch and customer service departments will assist you throughout the relocation process. They also have the experience to give you the advice you need to make every aspect of your move smooth and easy.
As top-rated, cross-country movers, we pride ourselves in catering to the one-of-a-kind moving experience. We have expert moving crews that are available from the initial steps of packing your belongings, moving them and unpacking as needed. Friendly Movers takes great care in loading and unloading personal possessions. Our transportation vehicles are state-of-the-art, as well as reliable and prepared for all types of seasons.
Friendly Movers understands that deciding on a moving company may be a challenging decision. We offer free, in-home consultations, where one of our trained moving consultants will visit you, survey your home, identify the particular needs of your move, discuss them with you and provide you with the "real" estimated cost of your move. In some cases, we may be able to offer you a "flat price proposal" or a "Guaranteed Not to Exceed" estimate that will guarantee that you will receive the most efficient, safe and economically friendly move.
For our busy prospective customers, our pleasant customer service staff may speak with you over the phone, through text or email, and will skillfully conduct a needs' assessment to determine the size of the move, as well as the cost price, depending on where you are moving to and from.
We are familiar with a variety of residential-type moves. Friendly Movers recognizes that each move is unique. Even though each customer may have specific considerations, our experienced staff is available for all situations. Whether you are moving from an apartment or house, we know that each property is a personal home, and that is why we provide safe and secure handling of all boxes, crates and furniture.
With our many years of providing impressive moving services, we guarantee that we will exceed your expectations. We always make sure that the relocation is a smooth and stress-free process.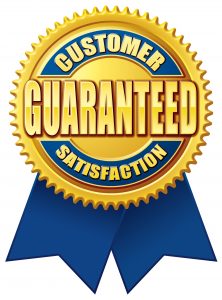 Our customer service professionals are ready to provide you with a free moving consultation and a free quote. There is no obligation, but we think that you will find that moving with us is the right choice.
---