FULL-SERVICE MOVING COMPANY IN MCLEAN
LOCAL AND RELIABLE MOVERS IN MCLEAN, VIRGINIA
From residential moves to full-scale office relocations, there's only one team you need to call for moving services in McLean, Virginia. At Friendly Movers, we understand that no two relocations are alike, so whether you are moving across town or across the country, you can always expect a high-level of diligence, professionalism, and customer service. When you're moving, the timing of things rarely lines up perfectly. That's why we offer interim-storage options at our own secure facility in the area, where you can keep your things until move-in day. Specialized moving packages are available for the safe packaging, transport, and unloading of antiques and other fragile items. Request a free quote today!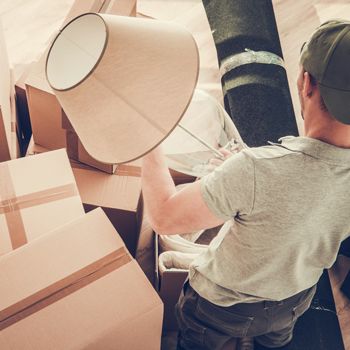 WHY CHOOSE FRIENDLY MOVERS?
Local - Our movers know how to get around McLean
Packaging included - In most cases, our movers provide the materials and labor
Storage available - Rent a secure storage unit while you wait for move-in day
Interstate-licensed - Authorized by the US DOT for long-distance moves to all 50 states
Peace-of-mind - Sign up for a comprehensive insurance plan to protect your goods
Trusted - Check out our testimonials to hear what our clients have to say
Quick Estimates - It's easy to get started — request a free quote today!
EXPERIENCED MOVERS IN MCLEAN, VIRGINIA
MOVING, PACKING AND STORAGE SERVICES YOU CAN RELY ON FOR YOUR MOVE TO MCLEAN
Are you planning to move to McLean? Friendly Movers can help you with your home or business relocation in a quick and efficient manner. Choose us and you won't even have to worry about transporting valuable and expensive goods, like paintings, to your new property. Our team of movers is made up of the finest professionals in the industry and can handle any kind of relocation project with ease and efficiency. Get in touch with us today!
WE OFFER COMPREHENSIVE HOME AND OFFICE RELOCATION SERVICES
No two clients have the same kind of moving or relocation needs, but our movers can handle them all! We offer a wide range of moving, packing and storage solutions to meet your requirements. We can offer a complete moving package, which involves packing your goods properly, loading them onto a truck or moving van and safely delivering them to a location of your choice. As your leading moving company, we ensure that we offer nothing but the best services to all of our clients in the area. We also offer select relocation services, such as packing and transporting only fragile or delicate items to your chosen destination. We also have our own secure storage facility if you wish to park your packed goods in a safe location until you find a permanent place for them.
WE MAKE MOVING AFFORDABLE
Moving to a new home or commercial building doesn't have to break the bank. At Friendly Movers, our aim is to make professional relocation and storage services affordable for all. Whether you are an organization or an individual, we guarantee that we can provide you with the perfect solution to match your requirements and also your budget. Call us today and get a free moving estimate to get started.
GET A QUICK QUOTE