TRUSTED • PROFESSIONAL • FRIENDLY
MOVING SERVICES
Making Friends with every move!

Moving is a big change in your life and no amount of planning can make it completely stress-free for you – Unless you sign up with Friendly Movers! We understand that keeping track of the many important tasks that go into planning your move and then actually moving can become a huge hassle for you. Leave it all to our team of experienced professionals and you will be astounded at how simple and quick moving can be! Take a look at the services we offer:
Planning Your Move Right From The Word Go!
Have you decided that you want to move? Have you decided on your new home too? Then it is the time to call us in. Our team works with right from the word Go!, planning every detail of your move meticulously so that each and every aspect is covered just the way it should be. all to us!
As a well-established local moving company, we are familiar with the entire DC area. We can determine the best way to get your valuable personal belongings from your current address to your new one in the least possible time and through the most convenient routes. Planning your move need not be a complex task anymore. Just leave it to us !!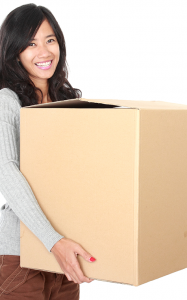 Load The Containers Right At Your Doorstep
At Friendly Movers the safety of your belongings is our primary concern. When you give us a call for our local moving and storage services, we bring our sturdy containers right to your doorstep. Equipped with tie-down rings so that you can keep the individual items from shifting inside, our containers are also designed to be completely waterproof so that your belongings are well protected inside, no matter the distance or how long they are stored. Just load the containers at your pace and let us know when you are ready for them to be moved. We will take care of the rest.
Transporting Your Belongings Locally Or Across The Country
Whether you are just moving down the block or right across the country, Friendly Movers is your best ally. Call in our local moving and storage team and we can get your belongings exactly where you need them, at the right time and in good condition. Our team takes special care when transporting the containers so that the items inside do not suffer any damage irrespective of how far they need to be transported. As your friendly and reliable local moving and storage company, Friendly Movers offers you a comprehensive range of services to take care of your every need. Call us now and tell us about your requirements and we will give you the most affordable and convenient moving and storage solutions.
GET A QUICK QUOTE