Long-Distance Moving Service In Richmond, Virginia
It's no secret that moving is a chore. It's stressful enough to move across town, but moving across the state or even country? That's in an entirely different category altogether.
That category, as it turns out, is called long-distance moving. Long-distance moving requires long-distance moving service — that is, if you are interested in saving yourself a lot of time and stress by enlisting the help of a long distance moving company like Friendly Movers. We provide top-of-the-line interstate, long distance moving services. We are conveniently located in Washington DC, which puts us in prime position to help folks moving to or from Richmond, Virginia! From the packing side of things to the more nuanced job of ensuring all valuable possessions arrive safe and sound at their final destination, we have you covered with reliable and affordable Richmond moving services. Simply put, we make sure your move to or from Richmond is as stress-free as possible.
Commercial Long Distance Moving
Not only do we consistently handle residential moves in Richmond, Washington DC, and beyond, but we also are experienced commercial movers at Friendly Movers. Whether you are moving to or from Richmond, Virginia, we'd love to hear from you to see how we can be of assistance. We'd like to know about the extent of your inventory you intend to move, as we are well equipped with the technical equipment and expertise to ensure your valuable commercial belongings remain in good condition. We take the utmost care when making sure your business' possessions are secure. Speak to us today!
A Moving Experience Like No Other
Whether your long-distance move is commercial or for you and your family, Friendly Movers has the expertise, experience, and commitment to customer satisfaction that sets us apart from the competition. We understand that deciding on a moving company is as important of a decision as you'll make, once you've decided to move in the first place. That's why we offer the opportunity to speak with our trained moving consultants at no charge. They will visit you, survey your home or business, identify specific areas of attention to help your particular move go smoothly, and give you an estimated cost of your move! From quote to the unpacking of your belongings, we help the process to go as smoothly as possible.
For a stress-free, long distance move, choose Friendly Movers! Get your free moving quote today!
With our many years of providing impressive moving services, we guarantee that we will exceed your expectations. We always make sure that the relocation is a smooth and stress-free process.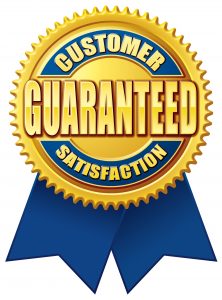 Our customer service professionals are ready to provide you with a free moving consultation and a free quote. There is no obligation, but we think that you will find that moving with us is the right choice.
---