MOVE TO TAMPA WITH FRIENDLY MOVERS
If you're planning to move to Tampa and are concerned about how you will manage the process, we have you covered. Moving can be tough, particularly when you have a busy routine. Whether you are moving lots of precious belongings or fragile items that you are afraid of being damaged or lost during the move, at Friendly Movers, we handle everything with extra care. We understand how important your belongings are. Get to know more about us!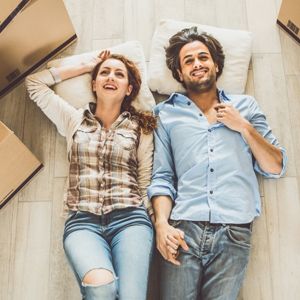 MOVING TO TAMPA, FLORIDA
Moving all your memories to a whole new area can be scary! Friendly Movers is here to take care of the hard work and give you peace of mind. Our professionals will make your move more enjoyable and less exhausting. The choice of the proper service providers when on the go depends on numerous aspects and can also be expensive and time-consuming. However, as the name implies, with Friendly Movers, we give each client the most loyal service to welcome you to a new location with your items.
WHY CHOOSE US?
Friendly Movers offers high-quality interstate and long-distance relocation services. We are ready and prepared to relocate residential and corporate customers anywhere in the continental United States. Our specialized sales, dispatch, and customer service experts will assist you throughout the whole relocation process.
We offer experienced moving teams that will pack your items, transport them, store them as required, and unpack them at your new location. Friendly Movers takes special care when loading and unloading personal belongings. Our vehicles are sturdy and suitable for any item you possess.
GET A QUICK QUOTE