PROFESSIONAL MOVERS IN VIRGINIA BEACH
Get a Free Quote Today!
LOCAL AND LONG DISTANCE MOVING SERVICES
Looking for professional movers in Virginia Beach? Whether you are moving around the block or across the country, the experts at Friendly Movers can make your move as simple and stress-free as possible. From sizeable commercial relocations to residential moves, our team has all the resources and experience needed to get you from A-to-B with ease. Transporting fragile or expensive goods? We can provide custom packaging. Need storage for your furniture while you wait for move-in? Our clean and secure storage units can keep your stuff safe until the big day. It's simple, no one can beat the service and capabilities of our professional movers! Contact us today to get a free quote!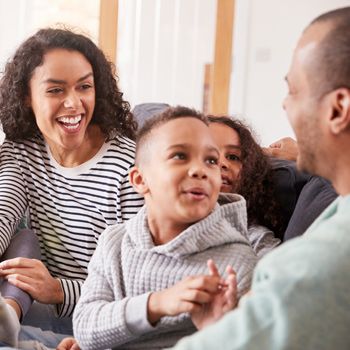 WHY CHOOSE FRIENDLY MOVERS?
Local experts - Our professional movers know their way around Virginia Beach.
Interstate-licensed - Authorized by the US DOT for long-distance moves to all 50 states.
Packaging provided - In most cases, we can provide the materials and labor needed.
Intermittent Storage - Clean and professional storage units are available for rent
Insurance available - Sign up for one of our comprehensive protection plans
Trusted - View our testimonials to hear what our customers have to say
Free Estimates - It's easy to get started. Contact us for a free quote!
LONG-DISTANCE AND LOCAL MOVING COMPANY IN VIRGINIA BEACH
LOCAL MOVING COMPANY FOR ALL YOUR DESTINATIONS
It can be quite stressful to move across town, but moving to a different city or state presents a big challenge. There's so much to do and pack that any help coming your way is appreciated! This can be especially stressful when it comes to getting your valuable possessions across state or city limits to your new home or office. That's one job only a professional moving service can accomplish reliably. For Virginia individuals and offices facing relocation in Virginia Beach, Friendly Movers is the local moving company you can trust. We make moving from Washington DC or Maryland to Virginia a stress-free experience for you.

OUR LOCAL MOVING COMPANY TAKES CARE OF TRANSPORTATION RULES AND REGULATIONS
It is important to follow the applicable laws around interstate hauling and the transportation of goods. The last thing you want to do is read through a manual or booklet explaining your legal obligations at such a busy time. Instead, transfer your legal obligations to us. We're well-versed with the federal regulations and requirements governing long distance moves, and adhere to them strictly.
EXPERIENCED PROFESSIONALS WHO HANDLE YOUR VALUABLES WITH CARE
Whether you are re-locating in-state or across state lines, our local moving company will protect your valuables against loss and damage. We have the systems, techniques and experience to ensure a smooth interstate haul. Our handlers have experience managing different item types and weights, while our drivers use the quickest and safest routes to save you time. Get a quick quote or learn more about our long distance moving services Virginia.
GET A QUICK QUOTE